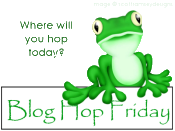 If you're new to A Mother...Again, welcome! Sit down and stay awhile, why don't cha? If you like something that you see, feel free to leave me a comment letting me know that you're here so that I can find you and reciprocate!
And just because I'm SO excited to be building my blog traffic and gaining more followers, I told myself that when I reached 50 followers I would do something special for my readers. I wasn't really sure what to do, but something was called for...and then I received a Thank You gift from a coupon group that I signed up for the other day, and I knew that this was the PERFECT prize for my followers.
Everyone's name went into the "drawing" (everyone who follows me through GFC, that is) and I randomly selected a winner using random.org.
The Prize? A free photo book from Shutterfly! Yep, you read that right - a free, 8"x8" 20-page Hardcover Photobook from Shutterfly!
The Winner? - Lucky #23
Nikkolish!!!
I'll be contacting you shortly, Nikkolish, to get you the product code for your free Photobook from Shutterful. Thanks to everyone for following, leaving me comments and just making my day...I'll do something like this again when I reach 100 followers...
Happy Friday!